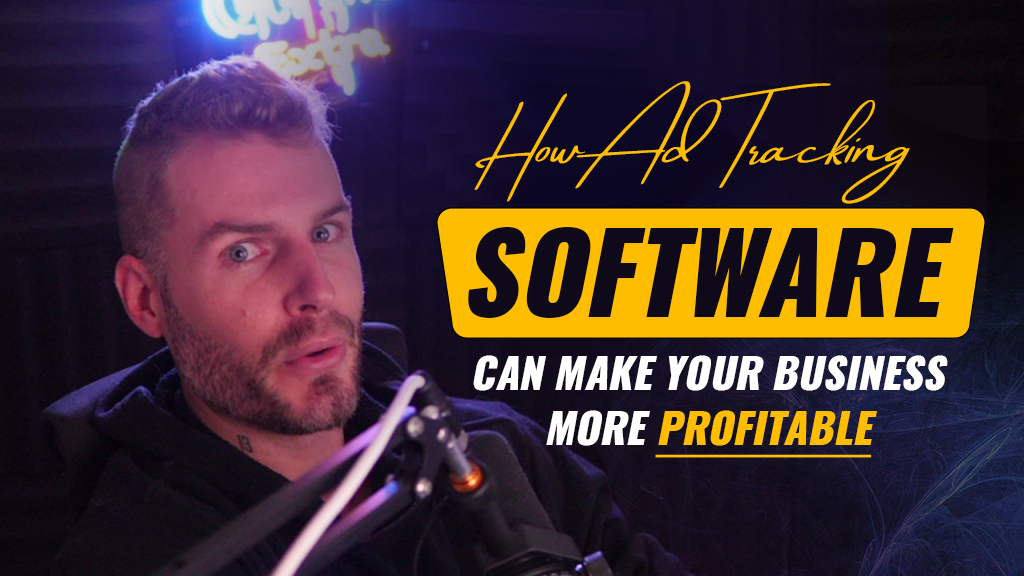 How Ad Tracking Software Can Make Your Business More Profitable
Hello, my Hyrolians! I've got a story for you. Back in 2003, the cycling game in Great Britain was far from strong. In fact, they had a losing program for about 100 years. That is a long dang time to have a history of loss. And they were sick of it.
They decided to do something about it.
So, they brought in new leadership. You might think they'd just find new riders … But their leadership didn't simply throw the baby out with the bathwater. Every rider remained the same.
What coach Dave Brailsford did was to pay attention to detail, like every single detail. He didn't make any huge changes and yet he made a lot of changes. Each change was small, consistent, and purposeful.
Brailsford's coaching team dissected every element of the training and race. Sleeping habits, sleeping gear, bicycle seats, muscle temperature, muscle gel for recovery, uniform fabric … everything was improved to increase performance. They even painted the inside of the transport van white so they could spot every speck of dirt that might reduce the speed of the bikes in a race.
No detail was left unchecked. All of those tiny changes added up and it mattered in a big, big way. Within five years, the British cycling team became a force to be reckoned with. They went on to win gold medal after gold medal, set world records, and dominate at the Olympics.
This could not have happened without keeping track of each and every minute detail. Brailsford knows that if you aren't aware of what is happening, you can't figure out why you're not succeeding.
This same principle applies to your business. When you want to be more successful, and more profitable, you must know what is happening within your business. This especially applies to your ad tracking. 
How Ad Tracking Software Can Make Your Business More Profitable
That's the name of the game, guys. We're not in business to be in the red or to break even. We're working to be comfortably in the black, okay?
Have you seen Jerry Maguire? It's this movie with Tom Cruise playing a sports agent who loses his job and goes out on his own. The guy has exactly one client, not the obvious makings of success. His client is a pro footballer played by Cuba Gooding Jr.
There is a scene where Gooding's character is telling his nearly washed-up agent that it's all about the "kwan." The two banter back and forth as the agent basically grovels to keep his lone client. And that's when the famous scene happens.
"Show me the moneeyyyyy!" screams Cruise, red-faced, desperate.
Yep. That's what we want, too. We want our ads to show us the money. If you're going to pay to have ads run, then it seems pointless to spend that money if they are not giving you a serious return on your investment.
But are they? Are your ads doing what you want them to do? Do you even know? Do you even understand what ad tracking is?
Let's chat about that.
Ad Tracking
Ad tracking is the practice of gathering user insights and data that shows how your online advertising campaign is performing. Pretty simple, right? Well, you should also know that there are different means of tracking your ads.
How you choose to track your ads depends on you. If all of this is fairly new to you, you need to think about what success actually means to you. What's good for Joe Schmo may not be good for you, and what's good for you may totally not work for Joe Schmo. There are different platforms and tools out there that collect clicks, views, behaviors, and impressions.
Guys, there is a lot of data out there. A whole heckuva lot. It will be very easy for you to get distracted from your actual goal because your eyes are darting from one piece of data to another. That's why you need to figure out which performance indicators matter to your business's ad campaign.
These indicators are your gold. They actually keep your eyes from all that darting and give you a couple of focal points to get you to your goals. These should be based on your top two performance indicators. This is what actually causes your reporting to be more effective and make sense. (How nice would that be?) 
Listen. These can't just be any old indicators, okay? It doesn't matter if Johnny thinks your product looks pretty. It doesn't matter if Josie June wants to tell her friends about it. It only matters if they are actually good key performance indicators.
Your indicators need to matter to the actual prosperity of your project. They must show you the kind of behavior that is pertinent to what you're trying to accomplish. This is where metrics take the driver's seat.
Now that you've figured out the key metrics you will be tracking, you're gonna need to decide which ad-tracking method is the best option. The method you use can change spending on the tools you use and the places you run your ads.
Ad-Tracking Tools of the Trade
There are different ad-tracking tools that can be used depending on your actual needs for your marketing plan.
Cookies
Sometimes we see "cookies" pop up on our computer screen and we roll our eyes. Cookies may make you cringe, but the truth is that they can be helpful. Cookies can help you get a better look at user behavior. And as you probably already know, users have to give permission before cookies can be employed.
While typical users don't know what cookies are, it should come as no surprise that they can be used to grab some important ad-tracking info. It's these little cookies that allow for retargeting campaigns. Cookies are kind of like little spies used to compile a user profile to develop a more effective ad campaign. More effective = More money.
If you want to get more personal, cookies may be the way to go for ad tracking.
URLs for Tracking
If you don't know what a URL is, well … this isn't kindergarten. You've got some learning to do before you keep reading. So, you'll need to figure that out first. We're swimming in a much bigger pond here.
Alrighty. So, a tracking URL is just a standard URL from your website page and it has a little something extra at the end of it called a token. Your regular page URL looks something like www.lovemybiz.com/contact-us. A tracking URL looks more like www.lovemybiz.com/contact-us/?utm-campaign-woogedyboogedy. That extra stuff is your tracking token.
The token is the key to tracking the info you want to collect. It's this token that sends the info back to your ad-tracking tool. If you have ads in multiple places, this token will let you see which ones are getting the most clicks, leads, and conversions.
Tracking Pixels
A prime example of a tracking pixel is the Google Pixel. These little (and I do mean little, very little) pixels are 1px by 1px and can be put on a webpage, display ad, or email. Once it has loaded, the teensy sucker does its magic. It sends a signal to your tracking tool letting it know that somebody has viewed your page. 
When it comes to tracking pixels, good things come in small packages. These babies collect a ton of data regarding user activity. Just remember that you only want to track the information that is truly valuable.
If you know what you're doing, tracking pixels can give you a good advantage because you optimize your ads and put them in front of the right audience. If you want to track your conversion path, a good pixel is the way to go. 
There are even more ways of tracking your ads, but the main thing is to have a better impact with ad tracking. If your ad doesn't attract users, you cannot expect it to be more profitable. This is why it is crucial to run ad-tracking software. You've got to see where you're getting it wrong and where you're getting it right. 
The Importance of Ad-Tracking Software
As crucial as it is to run ad-tracking software, it is even more important that the software actually does its job extremely well. It won't do you any good to run ad-tracking software if all of the data you're getting is a bunch of crap. You can't run a successful business and earn more profits based on crap, okay?
You need software that will lead you to the data that tells you what gives you the best return on your investment. But for most software, it is challenging to figure out exactly what is responsible for driving up your ROI. Should you use TikTok ads, Facebook ads, and/or Google ads? The right software will tell you exactly what your best option is.
Ad-tracking software can add automation to your ad campaign and help you save some serious time by eliminating the annoying and time-consuming task of entering data manually. It also allows you to perform campaigns on several channels without hassle.
When you use ad-tracking software, your ads will run more efficiently. You can create customizable reports that are tailored to your exact needs. And you'll be able to look at all of this data on your computer screen where the software compiles the details for you.
The best part of all is that when you run really good ad-tracking software, you are much more likely to actually achieve the purpose of the ads and gain success. It should help you make better decisions as to which ads are working and which ones are flopping.
Here's What Happens When Your Ad-Tracking Does Its Job
You Nail Down Your Ad Strategy
When you understand your data as it relates to consumers, you can develop your ad campaigns accordingly. Your business can conduct campaigns more successfully when you understand what your users want. The data tells you what your users actually want.
Deliver Something Your Customers Prefer to See
The right data collected from users leads to a better understanding of what they need. When you understand what they need, you can engage them more effectively. Based on feedback, you can adjust your ad strategy and the service you provide to meet the needs of your target audience.
Take Your Data and Convert It Into Profits
Capturing accurate data leads to profits. This is why people who already have collected data make oodles of money … because other people will pay them for it! You won't need to sell your data to make more money. Once you know who to advertise to and how to advertise to them, you will have more people who are buying from you. That means more money in your pocket.
BUT.
Again, if your software isn't accurate, none of this matters because it isn't going to work. You have the wrong data. You're ditching the wrong ads. You're keeping the wrong ads. You're just all wrong, okay?
That's the rub right there. Really. It's pretty simple. When you use excellent ad-tracking software, it delivers real information. Real information lets you know which ads you should be using. When you're using the right ads, you're bringing in the right audience, and you're converting your leads to true sales. Period.
Boom. That's it, guys. That's how ad-tracking software can make your business more profitable.
But … How do you pick a good one? How do you know which software will give you the results you're hoping for?
Well, you can try a whole bunch of them and hope for the best, or you can just use Hyros. I'm gonna tell you right now, Hyros is your best bet. It just is.
Yes, I'm biased … but for good reason.
Listen. These are the facts. You'll understand why Hyros is hands down the best software you can use for your business.
Hyros tracks up to 200% more sales from ads than the other guys. Read that again. Two-hundred percent. That's huge!!
Hyros can verifiably track your key metrics, such as leads, calls, sales, and returning customers better than ad platforms. This means even more profitable decisions can be made when buying your ads. 
Hyros then takes all of this accurate and entirely superior data straight to your ad platform AI so you can improve your targeting. 
Do you know what that means? Better decisions and better AI targeting will then dramatically increase your ad profitability.
You guys, that's it. If you want to make your business more profitable, you should use ad-tracking software. Period.
And if you want the best, use Hyros. Reach out and book a call with us. We will do a free consultation with you and take a peek at what you're doing. That's free.
Here's the kicker. If you use Hyros, we are so sure that you'll see an increased ROI that we guarantee it or you get your money back. Every dang penny. You have nothing to lose by trying Hyros and so much to gain.
Alrighty. This has been Alex Becker, CEO of Hyros. Thanks for joining me. Have a good one.
HYROS TRACKING
If you are interested in obtaining the same stats I showed in this video and even having us help you set this up, GO HERE to get more information on HYROS.
Ad Training and Tactics
While I do not sell courses, I do offer a private coaching program where I train people on the ad strategies I have used to build multiple 8 figure and 7 figures businesses. You can get more details on that HERE.
HYROS Facebook Group
It's really simple. This group is the best media buyer Facebook group online because we make sure that every member is spending significant ad spend before joining. It's for veteran ad buyers only and because of that the networking/information being shared is on another level. You can apply to join HERE
Here Are Our FULL Zero To Scaled Ad Courses (Free)
The Zero To SCALED Facebook Ads Course (Advanced FB Scaling)
The Zero To SCALE Youtube Ads Course (Advanced YT Scaling)
Here Are Some Other Post You Will Enjoy
Using AI + Print Tracking Is The Ultimate Scaling Edge In 2020-2021
My Top 3 Highest Converting Youtube Ads Of All Time
The Highest Converting Ad Opt In Existence
How I Scaled To 8 Figures On Youtube With BROAD Keywords