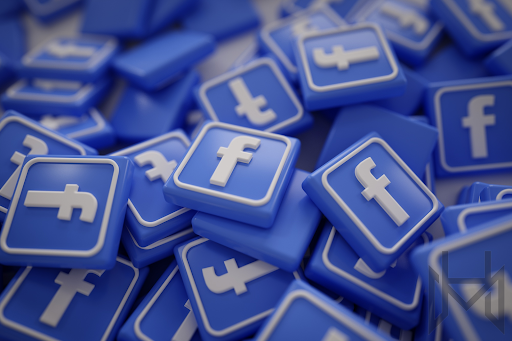 Facebook Analytics: Key Metrics to Track Your Ad Success
Facebook is the most popular social media platform, claiming over 3 billion users worldwide. Because of its wide reach, Facebook is not only a great place to share the best memes but also a marketing gold mine.
To make it even easier for marketers, Facebook provides analytics software to business accounts free of charge, allowing administrators to view metrics and make marketing decisions based on the results of page interactions, post engagement, and advertisement conversions.
"But what is Facebook Analytics, and how is it useful for my marketing campaigns?"
These are common questions that brands, marketers, and decision-makers have when first interacting with the platform. Luckily, in this article, we explore Facebook Analytics, what you can track, and how to leverage its tools to optimize your marketing strategies.
What Is Facebook Analytics?
The Facebook Analytics Tool is a platform to display the various key performance indicators (KPIs) or metrics you use to track your business' performance on the Facebook platform. However, it's no longer a dedicated platform, as Meta, Facebook's parent company, sunset the program in 2021.
Today, Facebook Analytics exists as a suite of programs designed to better integrate Meta's Facebook and Instagram platforms into a single dashboard. The goal was to provide a consolidated method for influencers, brands, and creators to engage in a social media strategy.
These three programs have dedicated purposes, from Facebook page analytics to managing ad deployment. Here's a look at what these new platforms do and how they are unique from each other:
Meta Business Suite – Meta's Business Suite makes it easy to manage content, make updates, and view recent posts' performance and other page insights. This tool is your business manager for Facebook and Instagram and is a free platform.
Meta Ads Manager – The Ads Manager is all about your Facebook ad campaigns. From this dashboard, you create, deploy, manage, and view important metrics on your Facebook and Instagram advertisements to maximize your return on ad spend (ROAS).
Meta Events Manager – Utilize Meta APIs like Pixel and Conversions to track sales that occur off-platform. This tool is ideal for businesses with significant traffic on company web pages, applications, or brick-and-mortar locations.
The move away from the native Facebook Analytics provides a couple of benefits, such as the ability to work with Meta apps from a single dashboard and the ability to integrate new solutions. Those integrations include HYROS, which can help you locate missing sales data related to the Facebook platform, which empowers marketers to leverage more of that precious data.
Key Metrics of Facebook Analytics
Now that today's Facebook Analytics makes more sense, we can discuss some key metrics you can track using the Meta Business platforms mentioned above. Proper tracking and advanced technology, such as machine learning (ML) and artificial intelligence (AI), make these insights even more effective.
Meta Business Suite
As we mentioned, Meta Business Suite is the business manager for your brand's Instagram and Facebook pages. As such, it provides a handful of crucial page performance metrics to help you evaluate your marketing strategy and make informed decisions.
Currently, you can track these Instagram and Facebook metrics with Meta Business Suite:
Post reach – The number of people your page reached over a specific date range and includes paid reach and organic reach.
Impressions – Number of times your page appears on screen and includes organic and paid impressions.
Audience demographics – Details on age, gender, and top locations for both Facebook and Instagram.
Messaging – Not only can you use the messenger from within Business Suite, but you can also track returning contacts, contacts with orders, new contacts, average response times, conversions, and outcomes.
Content performance – View post performance and see top performers, sort by various criteria, and filter by organic or paid posts and by post types. Also, view the number of comments and other post engagements, like sharing or reacting.
In addition, you'll see the number of page likes, unlikes, and followers. You can even view how often you publish posts and stories with benchmarking against similar brands. The Meta Business Suite platform is your one-stop shop for everything related to your Facebook business page, from content scheduling to viewing notifications and everything in between.
Meta Ads Manager
With Meta Ads Manager, you can create ad campaigns, manage ad sets, and customize individual advertisements. Using Facebook audience insights, you can create ads for various target audiences, depending on where potential buyers are in the sales funnel.
To observe how effective your Facebook ad campaigns are, you can navigate to the Ads Reporting analytics dashboard to view these KPIs:
Reach and impressions – The total number of individual accounts that you reached and how many times those accounts saw your ad.
Attribution setting – The finite amount of time in which conversions are a result of your advertisements.
Results – The number of times your target audience took the desired action proposed in your ad.
Cost per result – The average cost per result. This metric is only an estimation, but a tool like HYROS can help you catch missing data to prevent mistakes from making a false reporting decision.
Amount spent – The total cost of your campaign, ad set, or individual ad during a set timeframe. Meta uses a budget/bid system for ad-space pricing, which allows lower budgets to purchase meaningful ads but makes it hard to determine individual costs.
Marketers can evaluate this analytics data or export the analytics reports to a CSV Excel document for sharing with leaders and decision-makers. Additionally, you can customize these pivot tables, including actionable insights.
Meta Events Manager
The Meta Events Manager is your one-stop shop for setting up, monitoring, and troubleshooting your integrations, such as Meta Pixel, Facebook SDK for Android and iOS, and the Conversions API. It allows businesses to make Facebook data more accurate with partner integrations.
The data points you obtain through the Meta platform and a partner like HYROS can provide you with actionable insights. That's because the HYROS platform utilizes in-platform integrations to account for offline sales, such as call funnels or brick-and-mortar locations.
HYROS also leverages the power of AI to train Meta to report more accurate data. This technology allows you to view the long-term value of each customer, diving in through every angle, from initial contact through retention.
Leveraging Facebook Analytics for Marketing
From advertisement analytics to engagement rates and page views, there's little arguing that Facebook Analytics is an essential tool for social media marketing. The various platforms are ideal for digital marketing thanks to features like:
A/B testing, brand survey, and conversion lift
Social media analytics reports with graphs
Customized target audiences and lookalike audiences
Facebook insight suggestions
These tools make social media management more organized while providing you with data that leads to informed decisions. You can identify the best-performing ads, create the ideal customer profile, optimize ad spend, and maximize ROI on Facebook activity with the analytics platforms from Meta.
Understand Facebook Ad Performance With HYROS
The Meta platform provides businesses with business management, advertisement, and integration tools that help teams put together effective marketing strategies. By understanding how you can analyze the results of your posts, your page's audience, and ad reach, you can make informed decisions about where to allocate resources.
Need a deeper dive into Facebook ads? HYROS has an in-depth look at how to leverage Facebook ads with social media insights to generate astounding ROI. Supercharge your next campaign with our Advanced Facebook Ads course and reduce ad-spend waste today!