Know. It. All.
Schedule A Strategy Session Below
On this call, call we will...
Provide depth analysis of your marketing system
Spot key sources of revenue loss in your advertising
Provide a custom plan to increase revenue by fixing losses and optimizing winning sources with tracking
Schedule Your Free Tracking and Revenue Growth Strategy Session
Schedule Your Free Tracking and Revenue Growth Strategy Session
Brands we've set up print tracking for

Mastermind.Com
Dean Graziosi's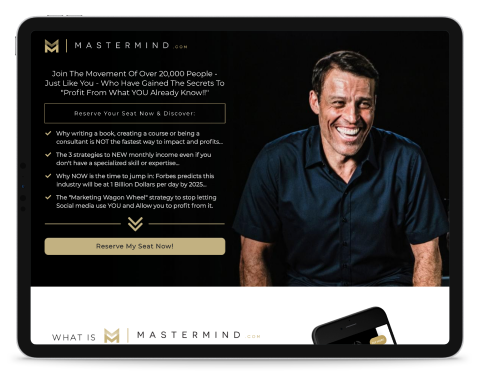 "HYROS is essential for our webinar funnels"

Kinobody.com
Kinobody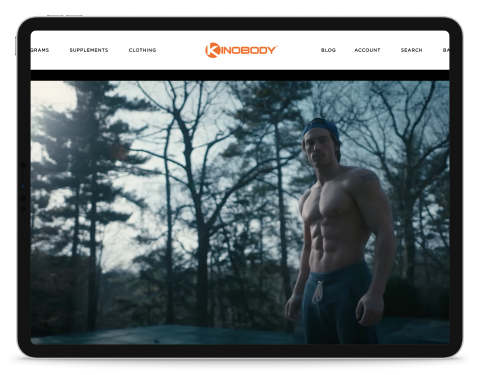 "We are already 300% more profitable 72 hours after using the software"

ImpactTheory.Com
Tom Bilyeu's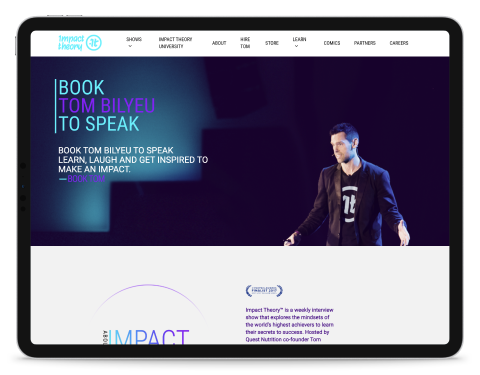 "Exactly the info we needed. Eye-opening." - IT's Ad Team

Clickfunnels.Com
Clickfunnels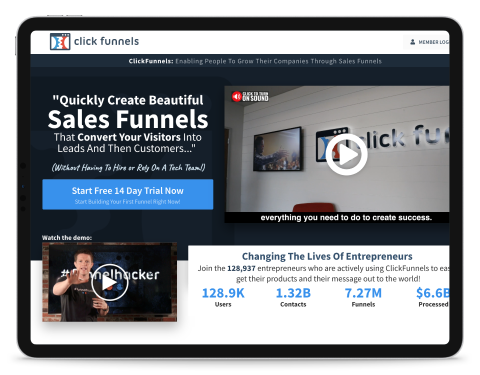 "Hyros has a ton of potential to provide insight on which campaigns to scale/cut without relying on solely Facebook's attribution."
What our customers
have to say
Douglas James

After 90 days of using Alex Becker's True Tracking Software, Hyros, we've been able to scale 1 of our offers from $150,000 a month to $300,000 a month WITHOUT increasing ad spend. His team and customer service are by far the best we've ever experienced with such programs and they have been instrumental in the success of our campaigns. Hyros is a necessity for any internet Marketer buying ads online today.
Douglas James

- Douglas James, The High Ticket Client Guy
100% increase in revenue after using pring tracking
Stockton Walbeck

For 6 years we've been running hundreds of thousands of dollars in ads and have always wondered if our FB and YT data was off or not. We always knew it wasn't 100% correct, and the second we implemented Hyros it was like someone opened up a brand new door to clarity and scalability. The monthly investment has easily given me a 10x return each month in both money that i SAVE and money that I MAKE as a result of using this powerful tool. Refreshing to find a group of guys that are more passionate about solving problems than they are making a quick buck.
10x return in scalings and savings after using print tracking
Nicki Geringer

Thanks to Hyros and the awesome support team we set our webinar / call funnel up in less than 30min. Hyros helped us to increase our daily adspend form 300€ a day to over 1.200€ a day with more profit. I can finally see all the dots connecting together and how most of my revenue comes together. We nearly tunred of YT until we saw that most of our sales are people that first see the yt ad, click and than optin through the FB retargeting ad. Without Hyros we would probably still be stuck and not able to scale. Thanks guys.
4x adspend scale after using
Daniel Sn

Hyros's tracking is absolutely stellar. We run a webinar funnel and it was quite difficult to track where our ad spend should be going towards due to a myriad of different reasons. Prior to Hyros we were doing ok, but still just riding in the dark...
Well literally 24 hours after joining Hyros it paid for itself for an entire year in a single day with our updated ads. We were able to dramatically reduce cost while 3x'ing our sales. We went from $5k/day to $15k/day in the first week. Our team has been looking for something like this for a LONG time and there was literally nothing out there. Hyros just spoke to us so clearly that it was a no brainer to hop on board. We are 110% going to be a customer of Hyros for life. No brainer. Reduced adspend by at least 30%, winning ads are making 200%+ more. Sounds crazy but literally 20x'd our money in a week. A MUST HAVE for any business running ads, period.
Tripling revenue after using Hyros print tracking
Dan Henry

I've spent millions of dollars on Facebook ads, and after one day using Hyros, I realize why it's always been so hard. Why people struggle.
The fact of the matter is, Facebook, Google Analytics, etc... do not accurately track sales, not even close.
With Hyros, I can see exactly where my sales are coming from and we are already 300% more profitable within 72 hours of using the software. I also now realize where my sales are coming from organically, and where to put my efforts. I never knew I was getting sales from certain places, now I do. I've begun nurturing those places and I've already seen a massive increase.
If you do any sort of marketing or media buying, and you are not using Hyros, you are losing money as we speak. End of story.
300% more profitable after using print tracking
Ryan Wegner

Hey @Calin @Alex Becker - Just dropping you guys a quick message to let you know how much Hyros has been helping with my campaigns. I was doing pretty well before (about $20k/month) but was struggling to scale my campaigns past a certain point because wasn't truly certain which ad groups were making me money and which ones weren't, so I was kinda just guessing. But literally within one month of tracking properly with Hyros, I've been able to literally triple my ad spend, profitably...
Tripling revenue after using Hyros print tracking
WARNING
These are not "highlight reel" results.
These are the typical everyday results we get our customers and can get YOU if you book a call below